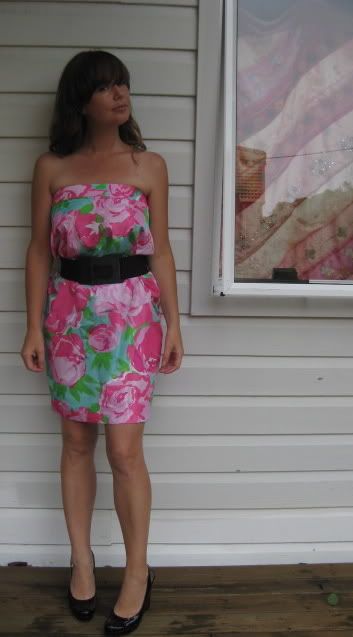 Rose print taffet pencil skirt (worn as a dress) $2 op-shop
Black elastic belt - $5 Cotton On sale
Black patent leather wedges -$50 Nine West outlet
Happy Valentine's Day! I hope wherever you are that pink marshmallows are raining from skies of clearest Tiffany blue, lovebirds are flitting amongst the rosy scented petals all around, vintage champagne is pouring from your kitchen tap and a happy glow of love is warming the cockles of your heart.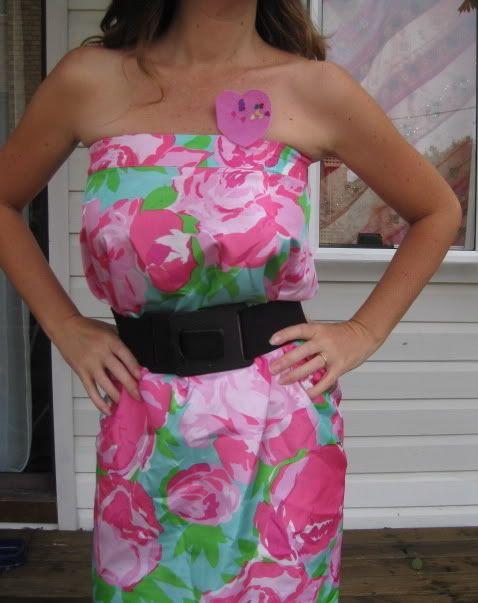 Here we have monsoon rains pouring from a grey sky, a pack of noisy mynah birds launching dive bomb attacks on our cat, and a leaky bathroom tap wasting water and money with every drop - but the love is in abundant supply, so how could I possibly complain!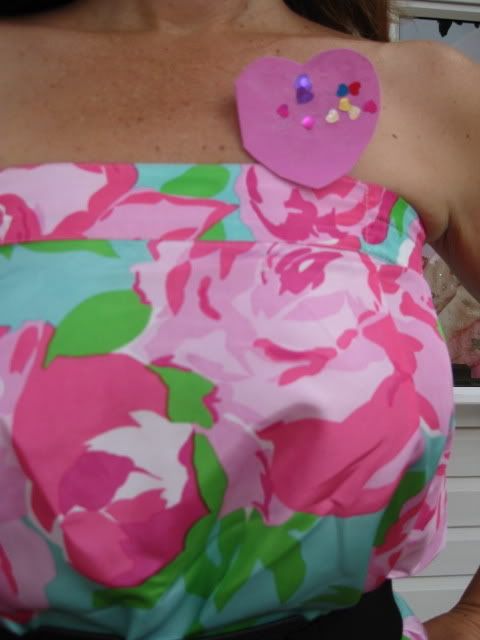 Valentine's Day card courtesy of the little dude on his first day of kindy.
Lots and lots of love (and pink marshmallows too).
xx
Skye
PS. I have a vast backlog of posts rattling around in my tiny mind, so stand by for a return to more frequent blogging around here in the very near future.
PPS. Australia has gone all out to help the people affected by the Victorian bushfires, with donations over $100 million now (which is huge considering the size of our population), but if anyone has a spare dollar left over, spare a thought for the little wild animals also suffering in the wake of the fires. Over a million animals are thought to have died in the disaster, and many more have been injured and/or lost their habitat in the vast swathe of bushland burnt out. My mum has especially asked that I pass on this link for donations to help the animals -
Wildlife Victoria
.