Eighties high-waisted peach shorts - fifty cents op-shop
Vintage Brazilian tan leather pumps - $10 op-shop
Eighties peach peplum blouse - $1 op-shop
I've had a bit of a monochrome monkey on my back since I saw this
Garance
shot a little while ago: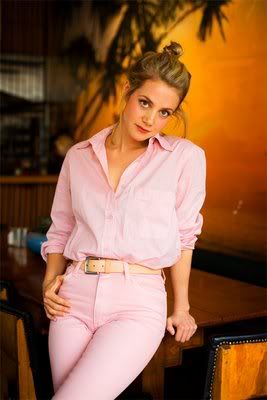 Arnsdorf designer Jade Sarita Arnott in... Arnsdorf.
...but what with me being me, and the monkey being an apricot ape:
The monochrome monkey.
...it should come as no surprise to anyone that my monochromatic outfit ended up pastel peach instead of baby pink. It's also far less suave, but who needs suave when you can have a tail of your very own!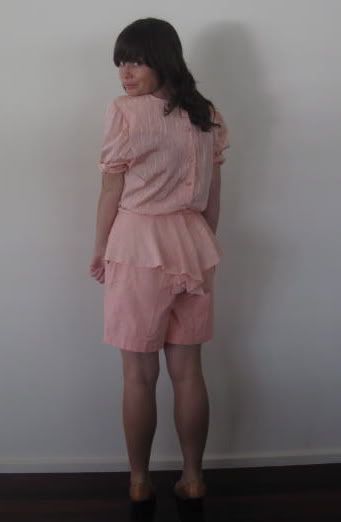 Unfortunately it's the kind of tail found on an executive assistant circa 1984, rather than the curling, tree swinging, fabulously prehensile tail the monkey and I might have preferred, but the one dollar rack can only do so much.
There's a pleasing geometry to the whole affair.
I suspect this outfit would have benefited from a statement shoe (or preferably two statement shoes for my two statement feet), but I was having a chasing little dude kind of day so opted for the pumps.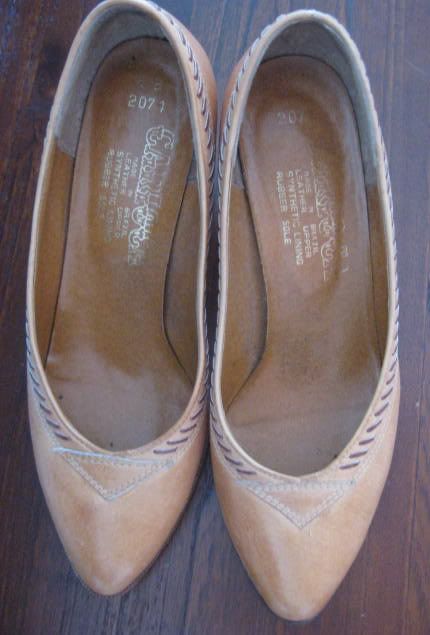 The apricot ape gibbered his approval of their peachy nude tones.
Now the little monkey has scampered back to his tiny tribe so I am once again free to mix my colours at will, without his insistent demands for monochrome and mangoes haunting my every move. I am still feeling oddly drawn to outfits in a single shade though - Simian Stockholm Syndrome, perhaps?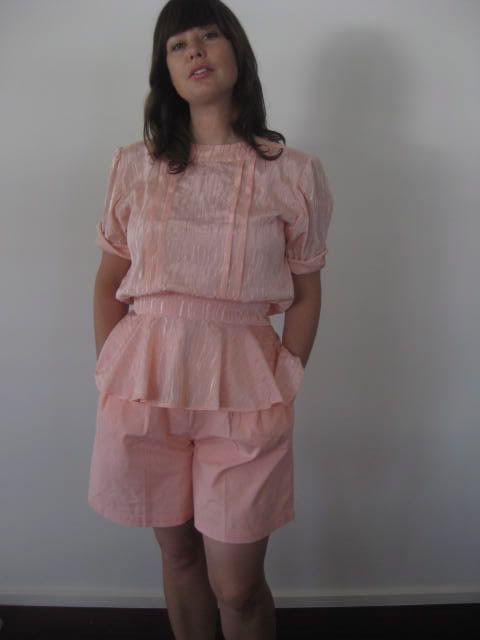 xx
Skye
PS. Not many words today, my word herds are depleted after yesterday's Wall Of Text extravaganza. I have put the few remaining small one syllable wordlets in a nesting box with some coconut fibre and fresh pawpaw and I'm hoping that, with a bit of gentle coaxing, by tomorrow I'll have a big enough breeding population to construct whole paragraphs again!