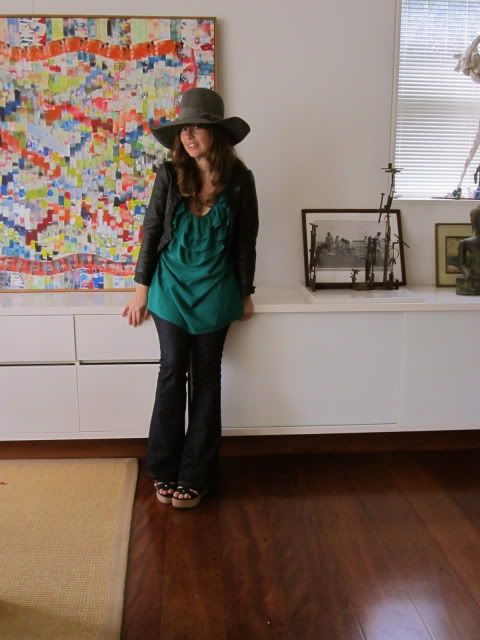 Vintage Lanvin felt hat - $5 op-shop
Jade green silk Basque* top - $4 op-shop
Flared jeans - $50 Sass & Bide warehouse sale
Leather/wood wedges - $50 Santini sale (I have been wearing these almost every day as I also heart them, apparently)
Cropped leather jacket - $10 garage sale
Ok, dorky poses aplenty as I am in a different environment armed with my
not-so-trusty tripod
. Also weird grainy photos, as my camera had some kind of freak out and thought there was no light, when there was tons of light. I think it's just having trouble adjusting to being out of Melvin. I can assure you I am having so such issues!
I just have to get off the plane in Sydney and I just relax into my skin in a way that just does not happen anywhere else. Scratch that, I just have to sight Bondi Beach from the windows of a plane and it feels like home. We fly over the park where I was married, and the hospital where the little dude was born, and various places we used to live, and a million places for adventures and misadventures over the years, and then I just can't fight the feeling. Sydney, I love you!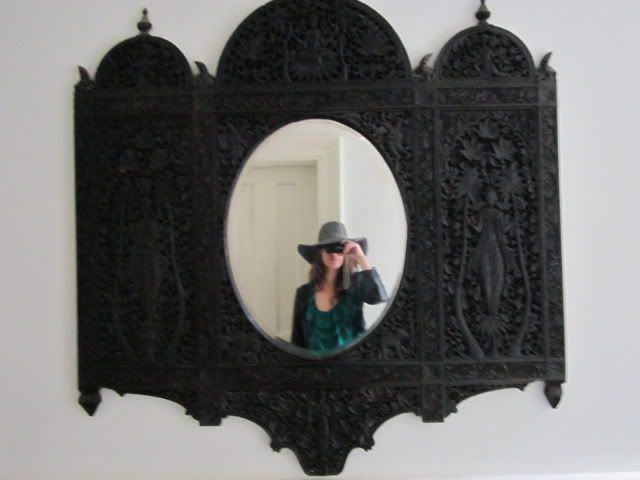 Right, so now I have that out of my system - as you can see I have discovered that I have iPhoto and internet access, so that should mean regular blog posting despite the fact that I am technically on holiday from Melvin and Melvinian responsibilities. I do have dogs to wrangle, lots of people to see, and a screenplay idea to nut out, but I think there should be room for a bit of blogging in there too. We shall see!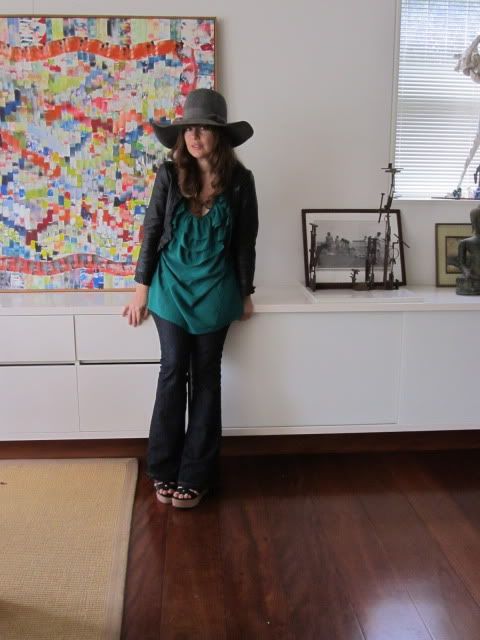 This top is really more emerald than teal, but my camera has colour issues, as is well established by now. I really must try to sort that out!
I have just walked the dogs, but the little dude is hassling me for dinner now, so must go and forage for food for him before he becomes uncontrollably ravenous.
*That's the Myer brand, not the people/separatists.
xx
Skye
PS. Little dude waiting for the airport bus this morning, and displaying nous of seasoned traveller: