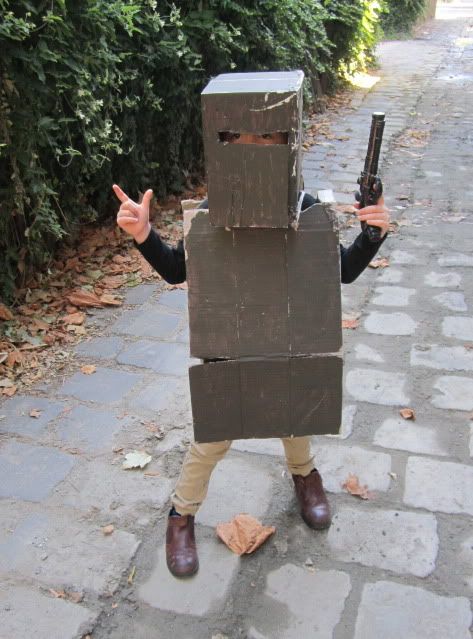 Bailed up!
First Class Marksman - from the first Ned Kelly series by Sidney Nolan
Ned Kelly 1946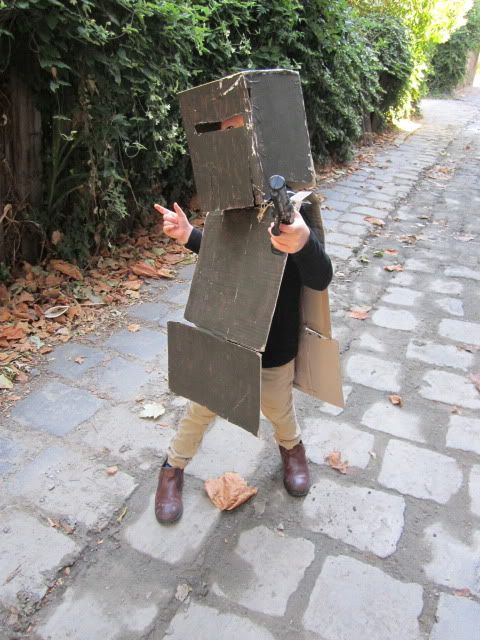 Your money or your life!
Or should that be Happy New Year? Yes, happy new year is a wee bit friendlier, if a little late (except for lunar new year, which was just the other day). In any case, the little dude in daddy-crafted cardboard armour is a dead ringer for
Sidney Nolan's
version of
Ned Kelly
, and a terror of the laneway. I know there has been a certain little dude focus in posts of late, but he is a ferocious one man content generating machine, and the temptation is too strong to just post and be done with it. Laziness is both a blessing and a curse.
xx
Skye
PS. Apologies to anyone who disapproves of little boys playing with toy guns, you might have to just gently avert your eyes from these photos...